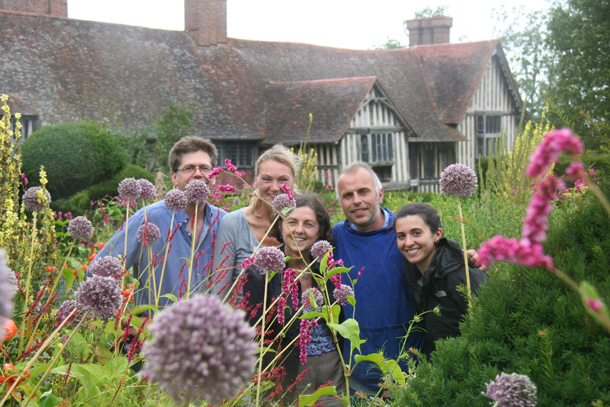 While my graduate students were basking in their much-deserved glory and polishing their shiny medals, this year's group were hard at it on their summer work placements.  With the van packed I happily set off around the country to see them all in action.  My first stop was Cornwall where Andrew Lord, Therese Rebiez and Rachel Parker-Soden spent two weeks working in the glorious Cornish sunshine at The Eden Project. They each spent time in and around the biomes and also at the nearby nursery. Mucking in with the Eden team they weeded and pruned and were even asked to design a containerised planting scheme for the nursery.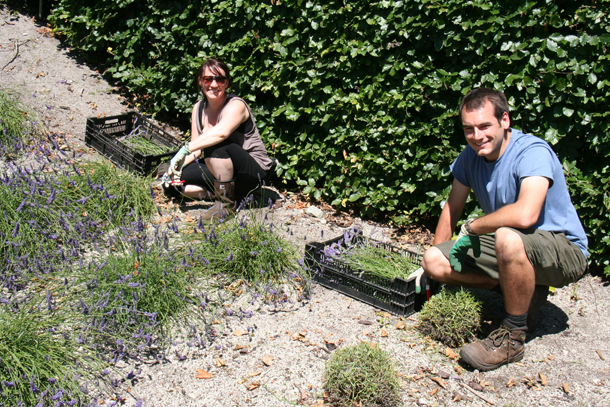 The Test valley in Hampshire was my next stop where I visited Philip Chalkley at the beautiful National Trust garden of Mottisfont Abbey.  Famous for its stunning rose garden and that is exactly where I found him working hard, carefully weeding the rose beds.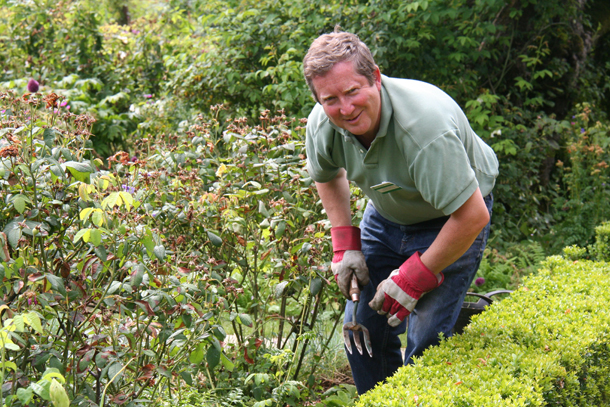 Closer to home Great Dixter was my next visit where Katharina Nikl, Peter Reader and Noemi Mercurelli were spending two weeks on their placement.  The broad smiles that greeted me said it all – realising how lucky they were.  Spending time gardening in one of the most striking and vibrant gardens in the country being led by the truly remarkable Head Gardener Fergus Garrett, who is so generous with his time and endless knowledge.
A summer well spent, gaining practical experience in some of our greatest gardens and nurseries. Making invaluable links with the country's top horticulturalists and digging the soil of our best gardens. That is what makes a great designer!